Basingstoke's premier Judo Centre.
Great fun for kids and adults alike, learn one of the most functional Martial Arts available.
Get Fit, Grow Confidence, Sweat and Have Fun!
You will find all the information here so please either click a link below or browse our pages.
We welcome you to our Judo Family.
See you on the Mats!
Judo Paul
Southern Schools Judo Competition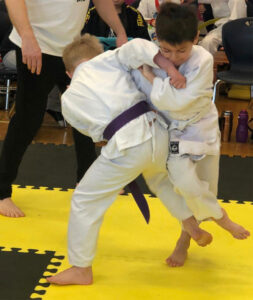 Click here to sign up to the next comp
Latest News
The return of our Judo Championship has been a huge success, we had 128 registered from various clubs covering London and South East England. 121 Judokas on the day taking part and they were …
We have over 125 registered for our event. Emails have been sent out with weigh-in times.
Just 10 days left to our next Southern Schools Judo Championship, and only 48hrs to sign up under the early bird offer! Open to all Judo players – Judo clubs or Judo in schools, they don't have to …