Basingstoke's premier Judo Centre.
Great fun for kids and adults alike, learn one of the most functional Martial Arts available.
Get Fit, Grow Confidence, Sweat and Have Fun!
You will find all the information here so please either click a link below or browse our pages.
We welcome you to our Judo Family.
See you on the Mats!
Judo Paul
Southern Schools Judo Competition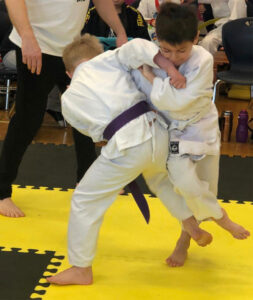 Click here to sign up to the next comp
Latest News
What a fab weekend with our first lessons back to Judo. The 08:45 class for 5 – 7 years, we concentrated on newaza, practicing some of our hold downs getting us back in the swing moving around the …